R-iPS Cell FAQ 1:
What phenotypic changes can be observed during a successful reprogramming trial?
About one week out, target fibroblasts should show an involution of fibroblastic processes, and foci or clusters of epitheliod cells—ideally with small nuclei, minimal cytoplasm, and signs of ongoing mitosis—should appear. Colonies with hESC morphology typically start emerging in ~10-14 days.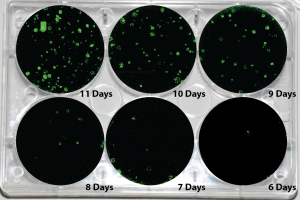 2 Comments to Picture Blog — Human mRNA-Induced Pluripotent Stem Cells Generated in Days
Leave a comment
You must be logged in to post a comment.