San Diego
We're happy to announce that after a long construction and moving process, Allele Biotech has passed its final inspection hurdle and is now officially open for business at our new location, a two-story building we recently purchased on Nancy Ridge Drive. This facility is located at the heart of the Sorrento Mesa biotechnology cluster and contains two floors of brand new lab space to support production and R&D, plus plenty of room for expansion. We're also welcoming two tenants, Nano CELLect and MesaTech, as well as the non-profit research institute we helped launch earlier this year, the Scintillon Institute (www.scintillon.org).
For our local colleagues and valued customers, please feel free to contact us to schedule a personal tour of our new facility and to meet with our esteemed group of experts who are always willing to discuss in person, your scientific needs
Keep an eye out on this blog for important dates, promotions and more news and photos from the new facility as we prepare for our upcoming open house! Hope to see many of you then if not sooner!
New Product Notes: iPS reprogramming and transdifferentiation product line including the Potent 6F mRNA Reprogramming Premix, IVT templates for Ascl1, Myt1l and neuro D2 mRNAs.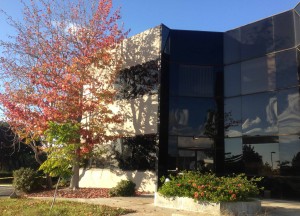 Do you believe in six-degrees of separation? If you really don't care how close you are related to Roger Tsien or Bill Gates or the dean of your graduate school, maybe you are still curious about how the economy downturn, oil production, and floor carpet production got to do with you–not just in the sense how the job market is shaping up, but also how your lab research budget and how your DNA oligos are served.
To illustrate how events far and away can influence your daily activities, just use oligos as an example. Starting in 2008 when the oil price was still near its peak (remember paying $4+/gallon?), it became too expensive for carpet producers to continue using petroleum for manufacturing carpets. They switched to some other source or halted business altogether. Side effect was production and supply of Acetonitrile (ACN) dried up. Yes, one of the most commonly used organic solvent is a by-product from making carpets. That, combined with facility shutdowns in Northern China in preparation of the summer Olympics (for clean air) and in Florida by a major hurricane, the price of 4 liters of Acetonitrile changed from ~$40 to about $400 plus lots of begging. This event alone pushed individual customer based (as compared to large scale or prefabricated) oligo businesses like Allele's to be at a loss.
Eventually the situation changed, price went back to about $90/4L, but not before a long period when Acetonitrile was completely unavailable and alternative solvent had to be used. Long story short, that was some storm to whether! If you didn't feel it in price or service from Allele Oligo, good, that means we did a fair job shielding the wind and shouldering the pressure from the collapsing roof.
Everything really is connected, sometimes by a few degrees less than you would imagine.
Allele's mottos: care about the environment, help everybody whenever we can, do the right thing even when nobody is looking, have fun, and contribute to the good of mankind through science and innovation.
Allele Biotech's CEO Jiwu Wang participated in a meeting between a local biotech business organization "SBIR San Diego" and a representative of local Congresswoman Susan Davis. We had the opportunity to explain our positions on government funding for small business, particularly in the biotech area. We want to see that the SBIR law be extended in its form that is most aligned with its original intention of helping small business innovative research that would not have been otherwise possible.
As one of the participating SBIR members who told each company's own "story", Dr. Wang described that Allele Biotech was founded by 5 SBIR grants in 99 when he was still a postdoc at UCSD. Dr. The grants helped the company make its first product and deal by securing patent positions in one of most important research fields in the last decade, RNAi, and out-licensing the rights to Promega. Allele Biotech has since developed its own marketing and sales force, reinvested in formulating viral based RNAi with state-of-the-art fluorescent markers. Allele is currently waiting to start a phase II SBIR project for the NCI on cancer diagnostics.
Coinciding with President Obama's announcement of federal programs to help small business today, the meeting had an overtone reflecting the general mood about economy's direction in the nation. Like many research-oriented biotech companies, Allele's scientists plan to apply for the Stimulus funds through the NIH's Challenge Grants, in the areas of induced stem cells (iPS) and cancer stem calls (CSCs), which are Allele's next new product line focus.